Welcome to php0h.com
Free hosting plans
We are confident that you will not find anything faster or more reliable.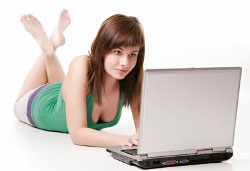 We offer a wide range of services powered by our own load balanced, clustered hosting infrastructure. 24/7 technical support is available on all our products including our free services. Our server technology is years ahead of most hosting providers who use a 'single server' solution to power their hosting which is very suseptable to failure and overloading. We offer four unique hosting services :
* Free hosting
* Premium paid hosting
* Free hosting company - reseller service
* Dedicated Servers

Free website hosting, Premium paid website hosting, and specialised Free hosting company reseller service aa well as Dedicated Servers. We welcome you to browse our website and find a hosting service that suits your needs.
Paid premium Hosting
Approved Paid plans are hosted on powerful four and eight CPU Intel Xeon dedicated servers. We use the industry-leading cPanel 11 hosting control panel which has every feature and function a webmaster could ever want !
Every paid plan includes a free domain name. 24/7 support, No minimum contract or setup fee. We provide a complete hosting solution and support your own scripts / applications by providing consultancy / technical support to guarantee your website is up and running exactly as you need. Our technical support team are ready to support and assist you setting up and installing scripts and web applications by giving you all the assistance you need, from setting up to marketing your completed website!
*Budget low cost premium hosting with a free domain name is available for only $2.99 per month!
Click here to see the paid plan specification and prices


Free Web Hosting
Our servers are configured for compatibility with your PHP/MySQL scripts. We use the latest versions of PHP, MySQL and Apache Web Server. Software is reguarly updated to ensure optimal security and compatibility. Instant activation on free hosting accounts means you can signup and within seconds your website is ready to use.
We include some very handy features in the control panel, one feature which is enjoyed by our customers is the automatic installer. The self-named server does exactly what it says, you can choose from a large list of popular scripts such as message boards, photo gallerys, wikis etc. The script is installed into your webspace in seconds, saving long upload times and bandwidth.
Free Hosting


Free Hosting Company Reseller Service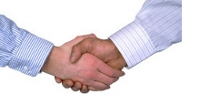 Many webmasters want to have their own free hosting company. This is why we have created the service called 'My Own Free Host'. This service is a complete solution for running a free hosting company.

My Own Free Host provides you a reseller account which is specially designed to be used for running a free hosting company. You can offer free hosting on your own domain name and design your website so you have a unique identity. We provide you a reseller control panel where you can manage your customers, see how many people have signed up for your free hosting, customize your welcome emails and many more features all designed for you to create your own personalised, unique free hosting company. Your free hosting company is powered by our clustered hosting infrastructure, all system maintenance is carried out by our engineers.
You can earn money when you manage your own free hosting company, and have full control over your customers accounts: Using our new powerful reseller panel'. Control and add your own adverts to your customers websites earning you 100% of the advert money!
Click here to find out more about our reseller hosting!
Dedicated Servers
We are a rapidly growing provider of managed dedicated server solutions. Our mission is to provide extremely responsive customer service and a wide range of server solutions all hosted on a high quality network at an affordable price. All of our services can be managed via our industry-leading customer management interface, our Customer Control Center System.
Click here to find out more about our dedicated server plans